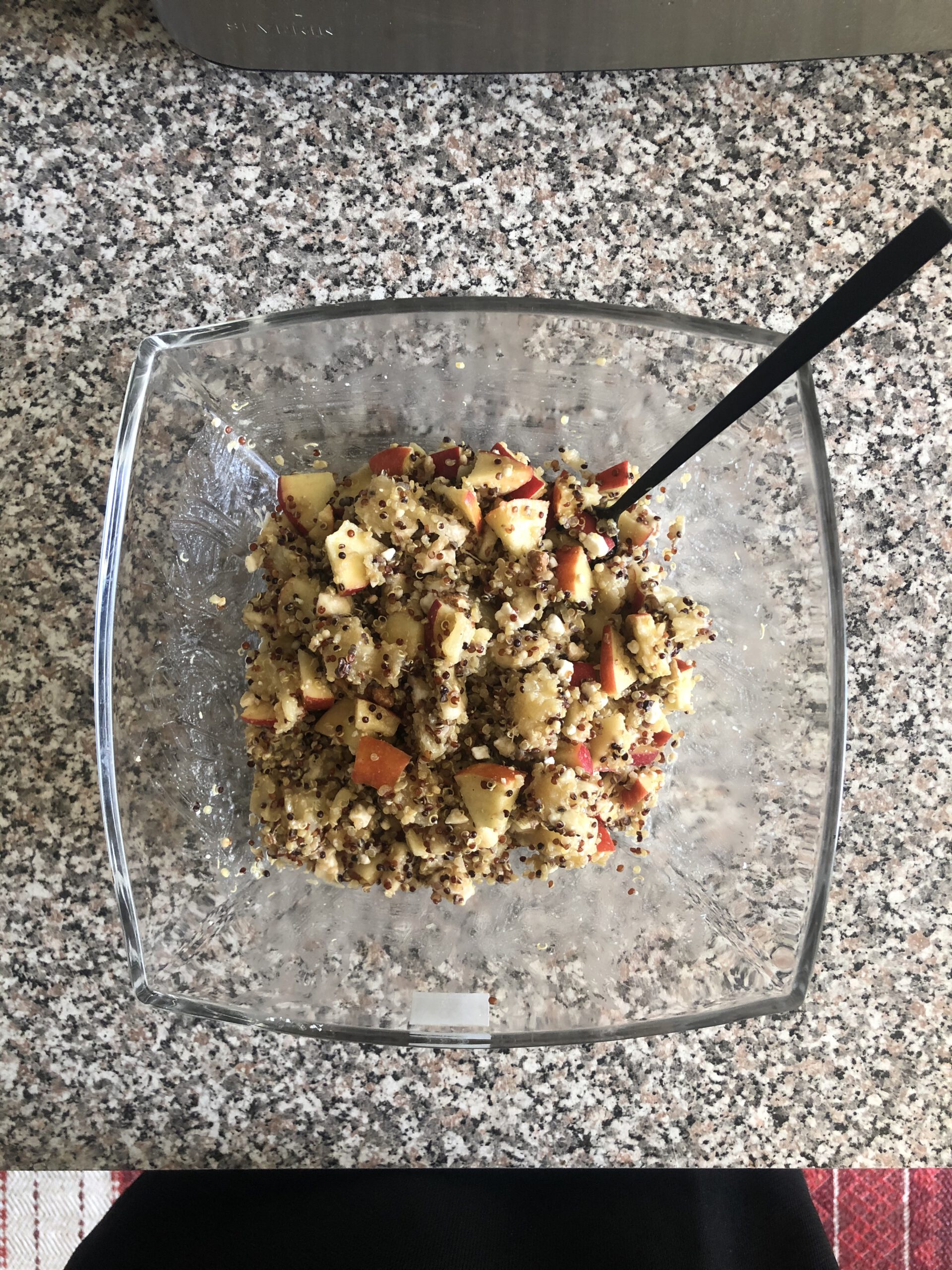 The doner is a Turkish creation of meat, often lamb, but not necessarily so, that is seasoned, stacked in a cone shape, and cooked slowly on a vertical rotisserie. As the outer layers of the meat cooks, it's shaved off and served in a pita or other flatbread with vegetables and sauce. Doner is the "mother," as it were, of Arabic shawarma, Mexican al pastor, and the popular Greek gyros. Although the sliced meat can be served on a platter with rice and cooked vegetables, it's most popular as a sandwich eaten as fast street food. You might find tomatoes, lettuce, cucumbers, red onion, cucumbers, or pickles inside the pita, and the sauce might be Greek yogurt-based tzatziki or Middle Eastern tahini. Making an authentic doner kebab at home can be a bit tricky although still possible if you have the set up for a slow cooking vertical rotating spit. For most home kitchens, however, some improvisation will be required. But the flavors and spices will be easier to recreate than the exact shape. You can form ground lamb into balls and thread them on skewers, but the easiest way to get the sliced look of a street doner kebab is to make a sort of meatloaf.
Nutrition
Per Serving: 250 gm
Daily Value*

Total Fat: 45.8g

32%

Chlosterols: 224mg

75%

Sodium: 149mg

44%

Vitamin D: 2ng

39%

Water : 150ml

3%
Please install the WooCommerce to show the product slider
Directions
Wenn mal wieder ein ganz spontaner Grillabend ansteht. Dieser Salat geht richtig schnell und überzeugt dank seiner Farben und ausgefallenen Geschmäckskomponenten. Ich hatte den Quinoa bereits einen Tag zuvor gekocht und dann einfach mit allem kombiniert, dass ich so im Kühlschrank finden konnte. Seid ruhig kreativ :)
Quinoa waschen und mit der doppelten Menge an Wasser aufkochen. Danach noch 10min köcheln lassen.
In der Zwischenzeit die Paprika, Gurke, Lauchzwiebeln, Avocado und Feta in kleine Stücke schneiden.
Den Quinoa vom Herd nehmen, auflockern und abkühlen lassen.
Alle anderen Zutaten miteinander vermengen, den Rotkohl dazu geben und die Walnüsse darüber mit den Händen klein bröseln. Zum Schluss den Quinoa und die gewaschenen Blaubeeren hinzugeben, noch einmal vorsichtig umrühren schon ist der abwechslungsreiche Sommersalat fertig. Da kann man sogar auf das sonst so essenzielle Dressing verzichten.